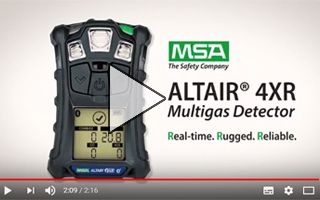 ALTAIR 4XR NEW VIDEO
We at MSA have worked hard to develop a new multi-gas detector driven by YOUR needs.
The new ALTAIR 4XR 4-gas detector is the result! Watch our brand new video to learn more about the most rugged, reliable and real-time enabled gas detector on the market.