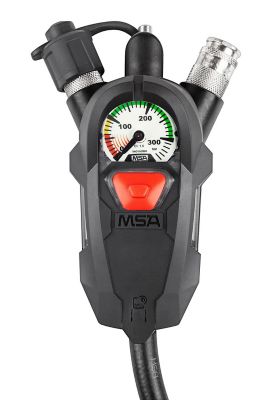 SingleLine SCOUT Integrated Monitoring Unit
The integrated monitoring unit SingleLine SCOUT combines the advantages of MSA's unique SL hose-in-hose technology with a multi-purpose manifold, motionless sensor and an easy to use personal alert safety system (PASS). While monitoring the complete operation of the user, the SLS ads a new safety layer to the SCBA. All relevant information is easily accessible in the user's chest area. Any MSA AirGo, AirMaXX SCBA or M1 SCBA with SingleLine pneumatics can be easily retrofitted with the SLS.
motionSCOUT
This stand-alone personal alert safety systems detects the cessation of bodily movement and activates an automatic alarm. For enhanced safety the alarm can be activated manually also. It is extremely simple to use. The sensitive, electronic motion sensor recognises all normal body Movements. Maintenance-free and durable - the motionSCOUT guarantees a great cost-performance-ratio. The operating time is extremely high being >200 hours, same as the alarm time of 10 hours continuous sound.
Discontinued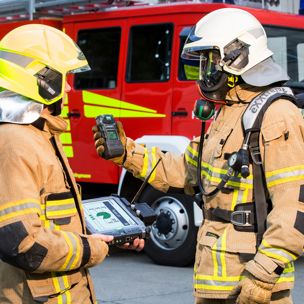 alpha Personal Network
A new electronic personal monitoring and alarm system can also be enhanced with telemetric capability.
Discontinued
ICU, ICU-S
This motion-sensitive device detects firefighter motion—without responding to false alarms. Ideal for rigorous fire service demands, this modular system is easy to maintain, too. An optional heat sensor sends an alert when hazardous heat levels are looming. Buddy light improves wearer visibility.