Alternator Eyewear
The Alternator is all about choice. These versatile safety glasses are designed to be adaptable for use in dust and non-dust environments.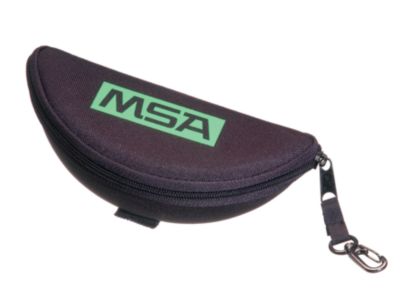 Cases
Ensure safe storage and convenient access to spectacles and goggles with MSA storage cases. Available in hard and soft materials, our cases feature a zipper closure plus loop-and-tape belt and hook. Fits all spectacles.

Altimeter Goggles
The Altimeter helps take the risk out of eye injury whether working with chemicals, sanding, building or more. Its hybrid design makes it ideal for universal use; its thoughtful features and durable construction make it ideal in hazardous environments. Comes with a split headband and a set of temples.