FREE – 'How it Works' Online Product Training
Join our free training sessions where every user of MSA equipment can have access to information on the correct use, applications, and care of them, while connecting directly live with MSA trainers, through our virtual training platforms. View the calendar and sign up to a session of your choice today.
All 'How it Works' training sessions will be run in English.
View the Calendar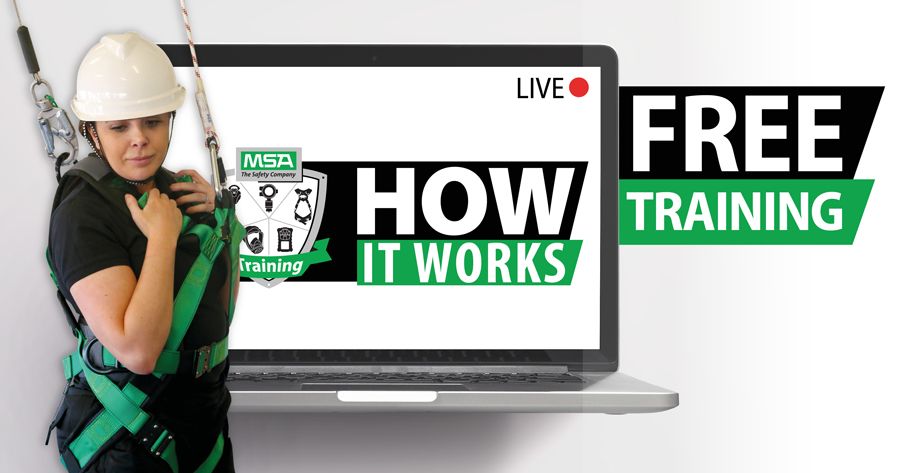 MSA has helped protect our customers for over 100 years in all facets of personal protective equipment and services. With this in mind, we recognise that education and training play an integral part as well. Without proper training an employee may not use or inspect the equipment properly resulting in an accident or possible fatality.
Need training for your whole team?
Contact us
for large group pricing information.
State-of-the-Art Training Centre
Our state of the art training centre will allow us to teach students how to safely select, inspect and use PPE in true-to-life simulations. Our centre features a confined space simulator including entanglement area, multiple levels, emergency escape window, telecommunication tower, confined space tank, and multiple working at height areas.